17,000+
DATA SOURCES
1500+
COMPANIES USE OUR TECH
500 MILLION+
LINKED ACCOUNTS
Get Access to the Premier
Platform API
Envestnet | Yodlee's platform provides a unified view into heterogeneous bank
data, so you can get to market quickly and easily. Daily data updates and 24x7
operational monitoring gives you peace of mind, so you can focus on building
innovative apps.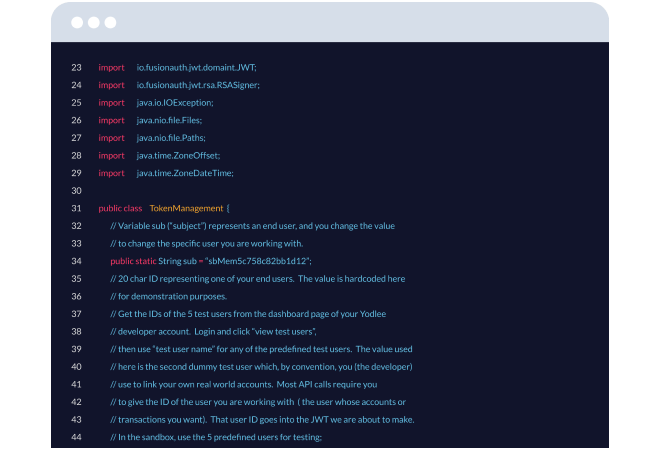 Scale and Grow
Your Business

Easily grow your user base and business with
Envestnet | Yodlee, without a heavy upfront financial
commitment. A flexible, consumption-based billing
model enables you to track and pay only for what you
use so you can keep expenses in line with growth.
Envestnet | Yodlee provides real-time access to the quality financial data we need to process millions of digital certified payments for our multifamily housing customers.
Envestnet | Yodlee gives us access to the bigger fintech network.
The data quality is really good, especially with TDE.
We were able to write the whole integration with 2 developers and it took us 2 days.
The Ideal Path for FinTech Startups

•  Create disruptive products that leverage transactional financial data.
•  Tap into Yodlee's award-winning platform, technical support, mentorship and guidance
•  Launch and go live